The Columbus Area's Favorite Florist
Griffin's Floral Design started in 1985 as a shop called Flowers By Rick, named for the previous owner, Richard Claprood, who ran the business with his wife, Janice. From the beginning, the shop was unique, serving the diverse Central Ohio region with customized designs that would appeal to everyone within its considerable reach. And the Griffins would know - they had worked for the Claprood family for over ten years.
​​The Claproods pioneered the market flowers concept in the area, with groceries such as The Big Bear and Cardinal Food Gallery selling fresh-cut flowers. Eventually the idea spread to many community hospitals and care centers. Each of them established a florist exchange program out of their gift shops, often partnering with what would eventually be Griffin's Floral Design to put flowers in the hands of patients via their loved ones.
​​In 1999, Russ and Sarah Griffin became the new owners of the business. They were determined to carry out the store's tradition of providing exceptional customer service and high-quality flowers and plants at the best value. The Griffins have maintained those principles and added their own, investing in the industry's most advanced technology and expanding to four locations along the way. We continue to blend tradition with innovation in an effort to go above and beyond our customer's expectations.
The Columbus Store
Our East Livingston Avenue location in German Village houses our weddings and events office, an important part of the Griffin's story. This is where we make floral fantasies come true. By appointment only.
The Pataskala Store
The Griffin's story all began in this shop on South Main Street, originally called "Flowers By Rick" and run by the Claprood family circa 1985. In 1999, Russ and Sarah Griffin became the new owners, renovating the 100-year-old building in a way that both preserved its historic character and gave it a new one.
The New Albany Store
We were thrilled to assume what had been the successful Wayside Flower Shoppe for the better part of a century. Our East Main Street location was built as a home in 1900. We've more than acknowledged that history; we've maintained it.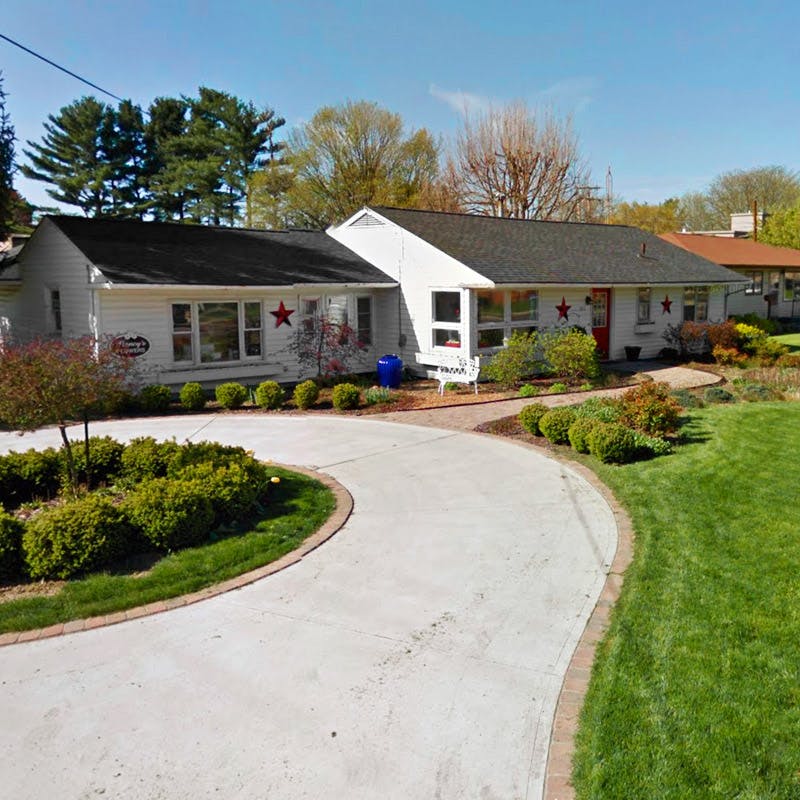 The New Newark Store
We're proud to be gaining this space on West Main Street, once Nancy's Flowers, in the near future. We'll be honoring Nancy's legacy and adding our own.